Frequently Asked Questions
1. What can I do with Greater Than?
GREATER THAN brings content, community and discovery together in one platform built for the creative class. Browse our curated content and get recommendations on new connections, music, opportunities, experiences and events to attend, or valuable information for inspiration – We are putting it all in the GREATER THAN app.
FEATURES INCLUDE:
Greater Than delivers curated content recommendations to our members based on a variety of interests including: events, networking contacts, opportunities, discovery of emerging and popular services, startups, music and other creators and other interest driven featured content.
built to connect the creative class with curated discovery for creative professionals interests Help to launch the next innovative creatives and creators.
Content, community and experiences built for the creative class
Beautifully presented curated content, unprecedented access to new discoveries and opportunities that fit work and lifestyle interests of professional creatives. Greater Than is a new way to source a credible creative community to find what you need, discover what could inspire you, and add value to your work/lifestyle with multimedia content and the details you want at your fingertips.
Access the most relevant events and experiences for creative pros
Greater Than is like having the best conference experience in your hands every day. We asked what do creative people want when they attend a conference?
To discover or learn something new, meet new people and run into people they already know, attend an event where they get actionable value out of the money and time spent to attend and have an app where all of that exists before, during and after the event.
Event Integration - Greater Than features all the information you need to know about an event, plus in-app member networking with other attendees, and content that will improve the experience and takeaway value for our member attending featured conferences, tradeshows, festivals and events.
Events Calendar - Browse the entire list of upcoming events we think our members will want to know about and plan your agenda without having to do the research yourself or leave the app. Select events as favorites. Easily sync your favorites to your calendar or share the event with anyone.
Discover emerging talent, products, services, companies, opportunities and more for networking and business development. Browse actionable content, perks, deals and more curated for our member interests.
Search the community and featured content to boost your networking. With featured recommendations from Greater Than, you'll get all the information you want in one place. Business development opportunities for organizations and individual members are in every section. Browse by category, location, dates and keywords, specific interest category, at a specific event, or in a specific city.
Showcase your profile and connect with creative pros and creators all over the world
Greater Than doesn't just change the way we discover, it transforms how the creative community connects.
Greater Than combines empowering discovery with creative professionals, events and companies in a platform designed to provide daily value and empower our members. We can discover and be discovered while finding other creative people, the best events to attend, innovative products and services, emerging music and creators, and, as a community we create a truly connected creative class across all industries, services, talent and professional levels.
Not only do members find meaningful connections for collaborations using the app, they strengthen their core network and access valuable information, events and emerging cultural trends with the World's Creative Class.

2. Why do I need to pay for a membership
Greater Than is a premium service subscription model that requires login to access the member only community for creative professionals.

3. How do I change my password?
A user can reset their password at any time by going to the My Profile section of the Community and selecting the Edit Profile button.
4. Questions Concerns?
Please contact us at ; [email protected] We respond to every inquiry.
5. Feedback?
We welcome all your input on challenges you may have or ideas on how we can improve the Community. Please send details to [email protected] For Terms & Conditions or our Privacy Policy, please click the link for the respective policy you would like to review
Getting around the Greater Than App
The Main Menu
Home Screen Buttons
Section By Section
MEMBER SERVICES
MEMBER SERVICES PROVIDES HELPFUL INFORMATION AND ACCESS TO COMMUNITY FEEDBACK AT YOUR FINGERTIPS WHENEVER YOU ARE USING THE APP.
FIND OUT ABOUT COMING UPDATES AND UPGRADES
SEE WHAT'S NEW IN THE APP - WE ARE ADDING NEW DEVELOPMENT ALL THE TIME
ACCESS USER AND HQ TIPS AND TRICKS TO HELP YOU GET THE MOST OUT OF GREATER THAN OR TROUBLESHOOT AN ISSUE
EASILY REFER TO OUR FAQS
CONTACT MEMBER SERVICES FOR HELP SIMPLY BY LEAVING A COMMENT BELOW OR ON ANY MEMBER SERVICES CARD IN THIS SECTION
DISCOVERY
Find out whats happening in your area, or plan your activities for your destination

CONNECT
As creative professionals, there is a constant need to expand our networks with new connections who have valuable skill sets and service providers or companies that are the best match for our professional needs at any given time.
DISCOVER + CONNECT
With a click of a button, you can discover new creative pros, services and companies you could be doing business with soon.
We curate credible Featured Members, Services and Companies with your creative business interests in mind.
Each feed is a showcase of creative people, services and companies we think our members should know about.
New selections added daily by our research and discovery scouts, along with recommendations made by our community, will broaden both your connections and the connections of the creative class.

FEATURED MEMBERS
Our team selects members that we feature daily to help build connection, inspiration and awareness for our community.
DISCOVER + CONNECT
Featured Members
A great way to discover new and inspiring creative professionals — you may find
a new connection for something you are working on
a potential for collaboration
something in common that could lead to working together or just building a new relationship
a new connection idea for someone already in your network
Our Discovery Team selects members to be featured each week. If you would like to recommend a member feature, just contact member services!

SERVICES
We're all gonna need one of these at some point...
DISCOVER + CONNECT
DISCOVER a featured service you might need that is cool, credible, interesting, matches interests of creative professionals and shows signs of gaining traction or popularity.
Generally, we pick services that we believe are valuable for our members to know about and potentially connect/use/purchase/attend.
We encourage services that we feature to offer an exclusive deal to our community members and we will only share your information with them if you fill out the form in the specific feature card.

COMPANIES
IT FEELS GOOD WHEN PEOPLE JUST GET YOU...
WE'RE GONNA SHINE THE LIGHT ON COMPANIES RUN BY CREATIVE PEOPLE, GET CREATIVE PEOPLE, AND HAVE COOL STUFF FOR CREATIVE PEOPLE
DISCOVER + CONNECT
with great companies that might be interested in working with you
an agency that you want to hire
software that will make your life easier
a mobile app development house that can build your product
and more
all with a biz dev contact form right on their feature card so you can get right to business

KNOW
The internet has made it easy to distribute creative work to millions of people, but no one has figured out how to help creatives make a sustainable living using a single platform.
We are a creator-friendly platform building a direct pipeline from creator to creative professionals and fans. We believe that we can make it easier for creators to build more business relationships, to raise funding, track consumption of their work, and find more opportunities through the Greater Than community.
DISCOVER + CONNECT
Discover and help to create a groundswell launchpad for emerging music, startups, products, and more new creators you should know about
These "WHAT'S NEXT TO KNOW" feeds are curated by our trained GT research and discovery field teams.
Find the next great thing you are looking for and connect in one place. We combine a curated selection of discoveries from our GT Discovery Field Team with what the GT community is buzzing about in a powerful tool you can customize to find the best matches for your interests each day.

PRODUCTS
HOW DID YOU KNOW ABOUT THAT?
WE GET THIS QUESTION ALL THE TIME. SO, WE WANT TO SHARE THE KNOWLEDGE IN CURATED SELECTION OF PRODUCTS THAT YOU WILL WANT FOR YOURSELF AND TO SHARE WITH EVERYONE YOU KNOW TOO.
DISCOVER + CONNECT
We are constantly looking for great products that would be valuable for our members to know about and potentially connect/use/purchase/attend
We believe our members want to find out about things early, especially if there is a professional benefit

MUSIC
Whether you are a brand, music, studio, agency, event or other executive looking for emerging artists that you should know about, or a GT member looking for new artists to get into -- our GT research and discovery field teams bring the goods like no other team in the world.
DISCOVER + CONNECT
Featured artists cards include
Video + audio embed
Detailed research report from our discovery scout
All links and information about artist and business details

STARTUPS
START US UP!
WE'RE BRINGING YOU INNOVATIVE STARTUPS FROM A CROSS SECTION OF INTERESTS
EMERGING TALENTED ENTREPRENEURS ARE ON THE RISE AND THERE ARE SO MANY STARTUPS THAT WE THINK BRING VALUE, MAKE LIFE BETTER AND ARE GREAT INVESTMENTS TO CONSIDER FOR CREATIVE PROFESSIONALS.
DISCOVER + CONNECT
Discover new startups to support, do business with, and share with your network - we'll give you the lowdown in each feature
Description and our research report about the company and what they do
Business details and contact information
Projects/Current Work / New Items , etc.
Upcoming events/meetups/activations/launches , etc.
Business, Opportunities or Connections they are looking for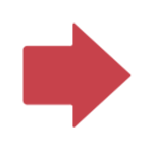 GO
There are so many experiences and events available to attend - and now you have a platform where you can access all the details, make plans, and see what the GT community is most interested in attending.
Greater Than features conferences, festivals, tradeshows and networking events that our members will want to know about and attend. Click on the buttons above to see the latest featured events or check out the event locator to see the full list.

Have a suggestion for a featured event? Leave a comment below and we will check it out!

CONFERENCES
See all the content and information on a featured conference by clicking the button that links to each feed. More conferences will be listed in the events calendar.

NETWORKING EVENTS
See all the content and information on a featured conference by clicking the button that links to each feed. More conferences will be listed in the events calendar.

TRADESHOWS
See all the content and information on a featured tradeshows by clicking the button that links to each feed. More tradeshows will be listed in the events calendar.

FESTIVALS
See all the content and information on a featured Event by clicking the button that links to each feed. More Events will be listed in the events calendar.

PROMOTED | DEALS
WE'RE NOT SNEAKING AROUND WITH ADVERTISING.
PLAIN AND SIMPLE, WE WILL INCLUDE GREAT ADVERTISERS, MARKETERS AND PROMOTIONS -- BUT YOU'RE ALWAYS GONNA KNOW WHO THEY ARE.
DISCOVER + CONNECT
We're into visual icons.
Everything we offer is organized to make your experience better in Greater Than, so when you see the "PROMOTED" icon you'll know we got paid to hook you up with a good deal.
We won't take on an advertiser that doesn't make sense for our members and we will never share your information unless you tell us it's ok to do so by completing a form or request.
.

SPONSOR | PARTNER
IN 20 YEARS OF WORKING WITH BRANDS AND LIVE EVENTS WE'VE NEVER HAD THE CONNECTION TOOL WE NEEDED UNTIL NOW.
WE KNOW WHAT BRANDS AND EVENTS ARE LOOKING FOR WHEN IT COMES TO SPONSORSHIP AND PARTNERSHIPS, AND WE ARE SO EXCITED TO BUILD A FEED THAT FACILITATES NEW CONNECTIONS, CONVERSATIONS AND DEAL FLOW.
DISCOVER + CONNECT
Our sponsor/ partner opportunities feed connects our members, companies and events looking for these opporunities.
Each card has all of the details to get the conversation started
Link to decks or other collateral
Customized matching critera for each opportunity
GT Recommeded emerging brands and products discovery for events
Biz dev form included on cards
And more
Sponsor/ Partner opportunities will come from paid placements by companies, events or individuals and will be free for our Platinum members to post a sponsorship opportunity.

OPPORTUNITIES
DO GREAT THINGS.
We feature select opportunities for our members in the projects, positions, exposure and sponsor/partners feeds. Use the feed buttons to see the latest posts in each type of opportunity feed and fill out the form for any opportunity you are interested in.
DISCOVER + CONNECT
Exposure
An Exposure card is used for opportunities to gain visibility, participate/ attend/ experience or for contests/ competitions. Examples: Networking event looking for speakers, Conference showcase and speaker submissions, Songwriter Competition, Design Contest, Startup Competition
Positions
A Positions card is a role or position that is full time for a minimum of 3 months.
Projects
A Projects card is a short term work opportunity that is less than 3 months in duration.
Sponsor/ Partnerships
A featured sponsorship/ partnership card helps in matching interests of events and brands looking for new sponsor/partner opportunities.

PROJECTS
SHORT TERM WORK FOR THE BEST TO CONSULT. ADVISE. BRING ON THE SPECIAL SKILLLS FOR A SIDE HUSTLE.

DISCOVER + CONNECT
Projecst are temporary work for 3 months or less
Featured short term projects that our members may be interested in being considered/ hired for
Projects will come from paid placements by companies or individuals and will be free for our Platinum members to post a project they are looking to hire a creative pro for.


POSITIONS
LOOKING TO CHANGE IT UP AND BRING YOUR GAME TO A NEW COMPANY?
FEATURED POSITIONS ARE FULL TIME ROLES THAT COULD BE YOUR NEXT GREAT MOVE.
DISCOVER + CONNECT
Positions are full time work for a minumum 3 months
Featured full time positions that our members may be interested in being considered/ hired to do
Positions will come from paid placements by companies or individuals and will be free for our Platinum members to post a position they are looking to hire a creative pro for.

EXPOSURE

YOU'RE SPECIAL. GET YOURSELF OUT THERE.
WE KNOW WHO YOU ARE AND WE WANT YOU TO HAVE EVERY OPPORUNTITY TO SHARE YOUR TALENT, EXPERTISE, KNOWLEDGE AND VALUE WITH THE WORLD.
DISCOVER + CONNECT
Featured exposure opportunities that our members may be interested in being considered or submitted for
COMPETITIONS in design, music, startup contests
SPEAKING ENGAGEMENTS at conferences, meetups, schools, organizations
MORE Showcases / Events / music placement / indie films / original content etc.


GENERAL INFO
Greater Than HQ
WELCOME
GREATER THAN brings content, community and experiences together to connect the creative class.